Thunderstorms and shower rain started today from the early morning. I took my time and slept: sometimes our body requires some rest.
The weather in Florida is very varied though: after 2 pm the rain stopped, and from about 4 pm the clouds started to dissipate, and the weather finally became flyable.
I found some new puddles at the airport which looked more like lakes, but the runway and taxiways were clean, and the wind reduced to zero. The only problem was that I had to step in a large puddle while untying the airplane.
Calm winds and no turbulence is perfect for practicing different kind of landings: normal landing, short field, engine out, sideslips.
Now I know that Cessna 150 is definitely able to take-off or land from/to a 1000-feet runway. I used runway threshold and aiming points to determine the distance. Our runway is suitable for instrument non-precision approach, which means that it has threshold and aiming point markings. The distance between a runway edge and aiming point is exactly 1000 feet. Something like that: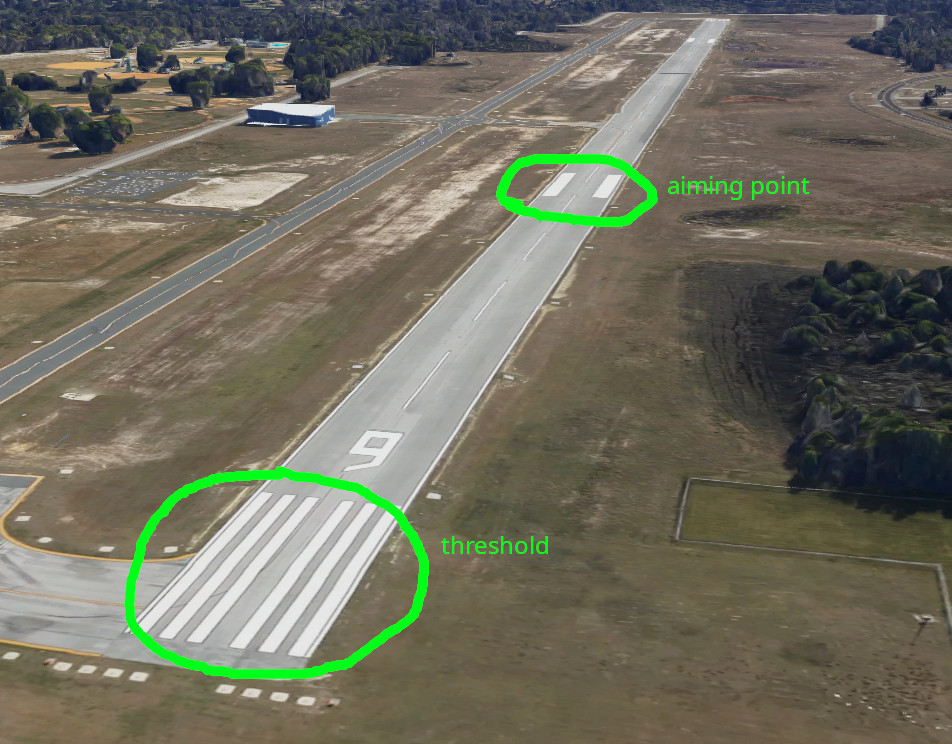 I suppose that with Cessna 172 takeoff and landing roll distances will be larger, and it will be useful to practice in that kind of weather to better know the airplane capabilities.