Today it is not possible to fly. The weather radar shows dense clouds, and for me it means that I should wait for a better weather.
Basically the weather radar shows water droplets concentration. Red areas mean very high amount of water, which usually means that there is a thunderstorm in that area. Then from higher to lower is yellow, green, blue and violet.
Today we can see something like this: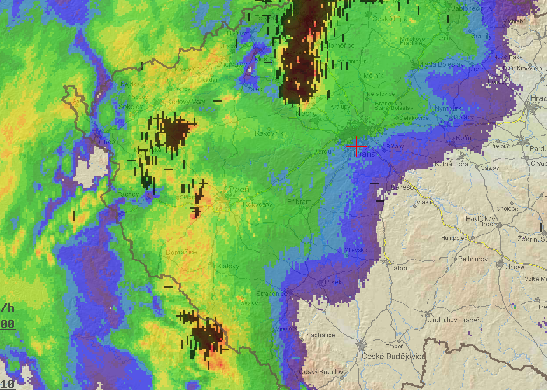 I hope that it will be better by tomorrow morning.