Today the flight is especially beautiful.
Previously the sky was clear, no any clouds. In a sunny day everything is blue and homogenious. Today it is totally different: one can see clouds of a various sizes and shapes. Initially it is a little bit scary, because in reality these cute fluffy innocuous things are very dangerous. One can see nothing inside them, but it is not the worst… Just imagine a boiling kettle. And now imagine that you are inside. OK, you wear a thermal protected clothes, but you are still inside. And you are dashed in random directions with random speeds, and can easily hit the walls of the floor. But I have to admit, the clouds are still very beautiful.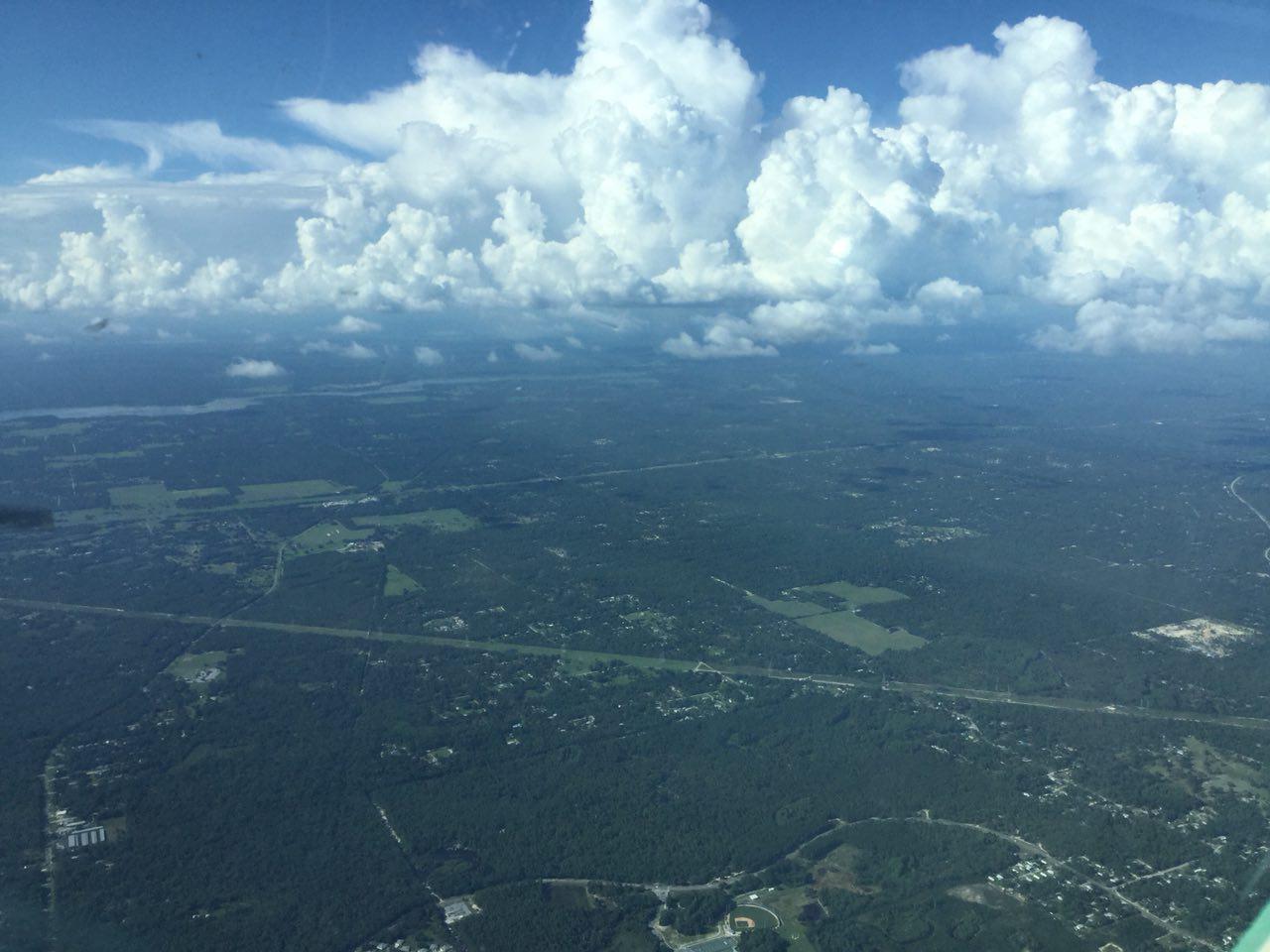 After some time I realized how to avoid them, and it becomes a bit easier. And, of course, more interesting. But time and distance estimation is harder.
We started to make the first traffic patterns and landings. I know the theory, but I have no real experience. When the Earth becomes closer, the tension is increasing: I have plenty of time when I am in the air, but I have almost no time when I am close to the Earth. And our planet is very firm. Previously I did not notice that 🙂