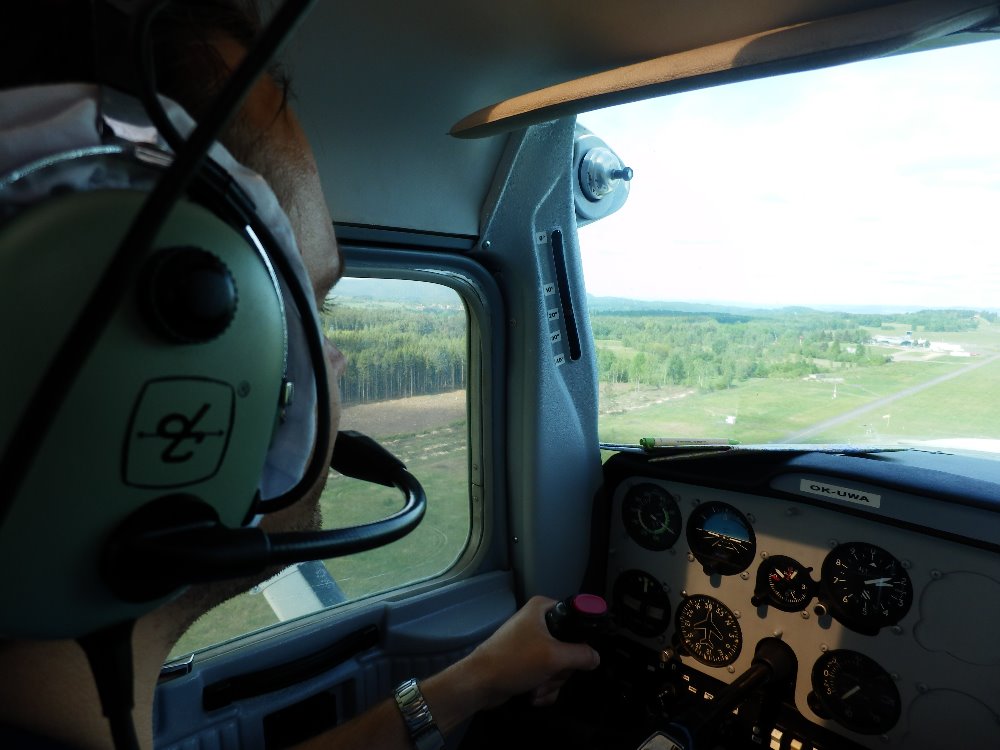 Karlovy Vary is a very beautiful place. Lakes and buildings look fantastic from the altitude.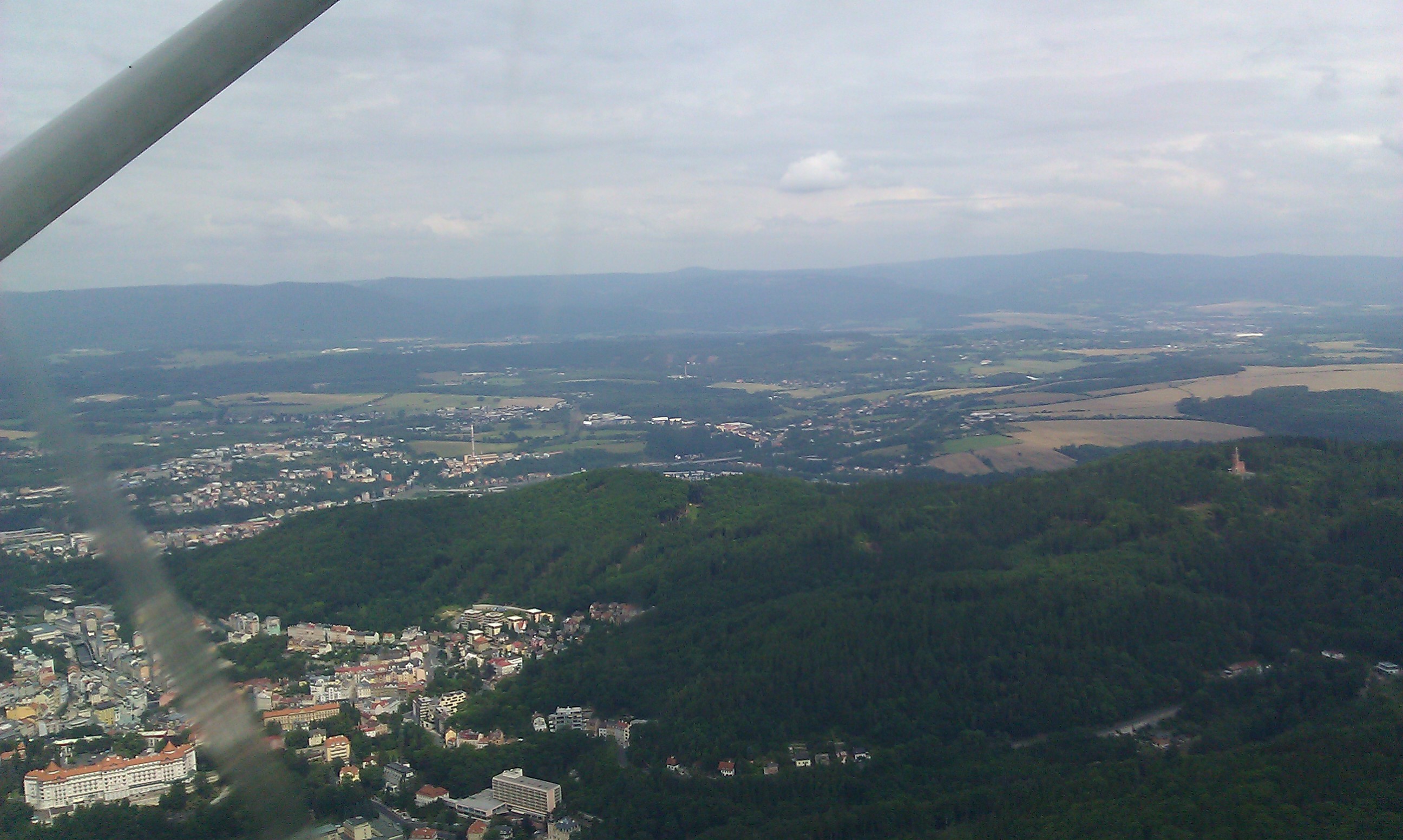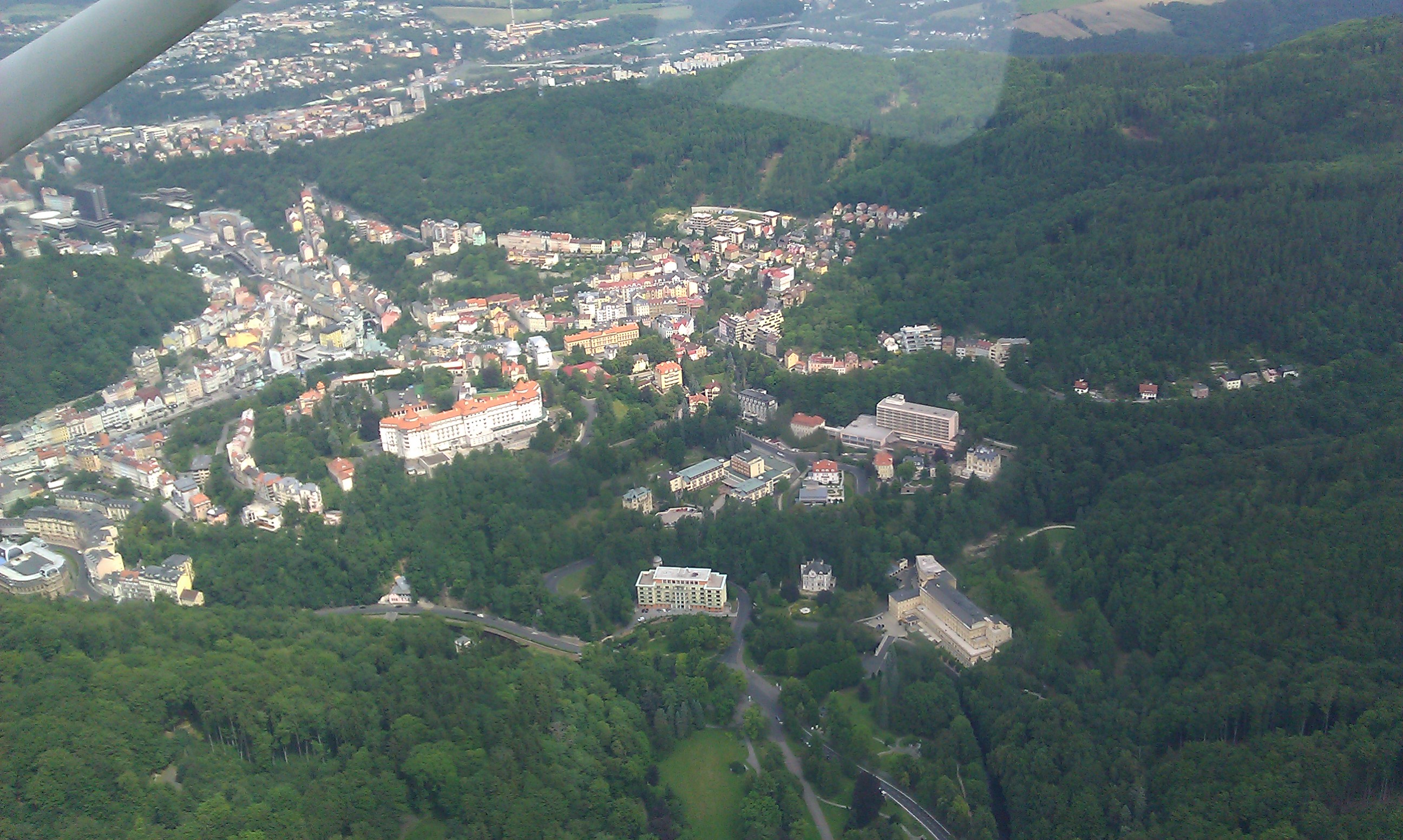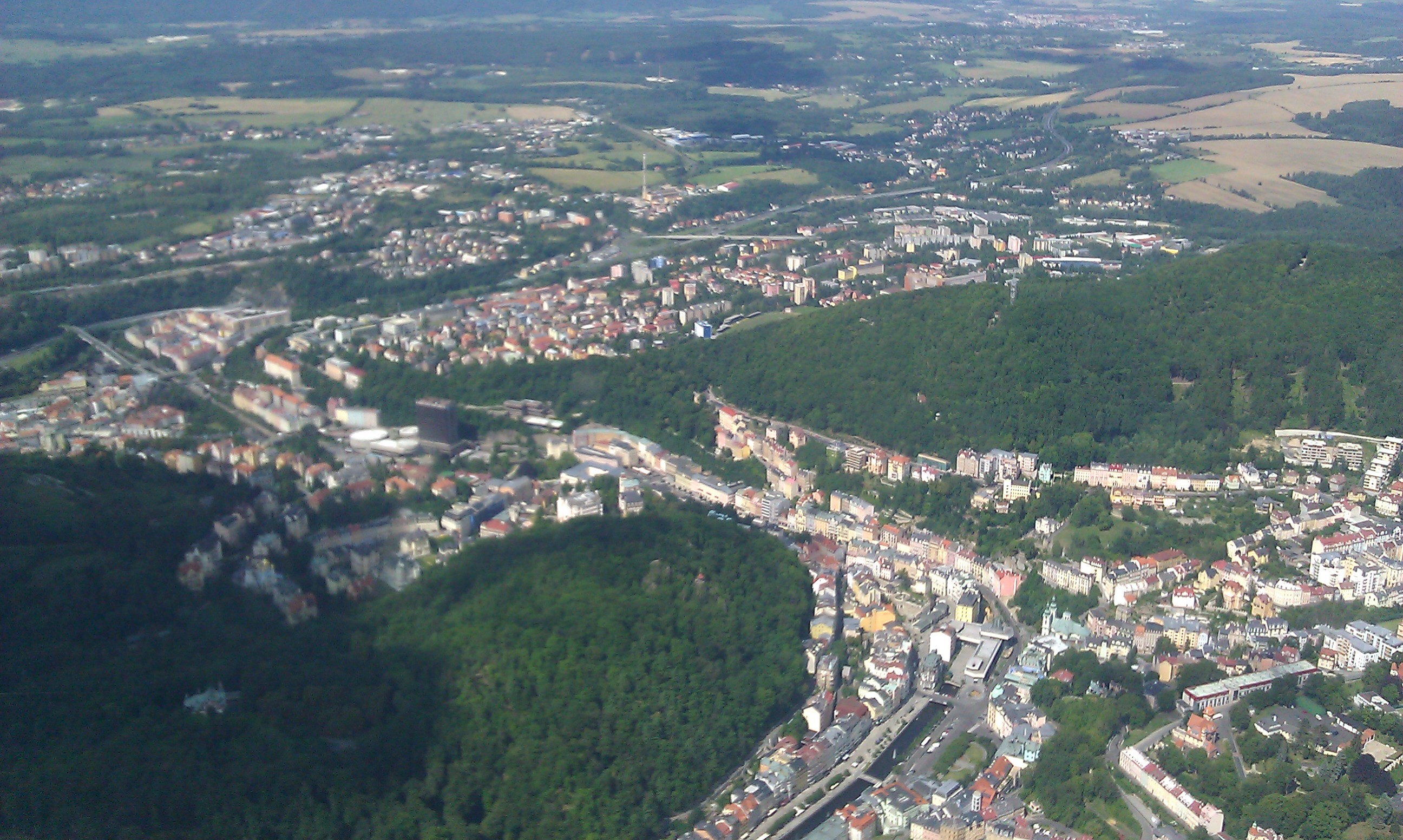 Today I flew to the CTR (control zone). I did not expect that the workload would be so high: the flight itself is almost the same except that I have clearances instead of advisories, but I felt somewhat uncomfortable. OK, possibly it is just an unfamiliar environment…
The controllers speak English much better than our tower. Actually our tower is not so bad compared to some airfields in the vicinity: sometimes they only speak Czech. I remember that I am in Czechia, and I try to do my best, but I wish to see some more operators speaking the international aviation language (which is English), at least at a basic level.
Additionally we made some landings on the way there, it is a good practice for me. I am becoming more confident, and I make better and better landings even on sloped runways.